R450.00
Universal Large Frame pistol holster With or Without Flashlight attached VER2
Leg or belt thigh holser for large frame pistols. Can be used with or without a flashlight or laser attached.
Detail Information:
• Innovative Design for Fully Equipped Pistols
• Adjustable Thumb Break Systems to Offer Quick-draw and Re-holster of Pistol
• Velcro Panel and Double Velcro Straps to Adjust Fit and Secure Pistol
• Two Fully Adjustable Non-slip elastic Leg Straps to Minimize Movement and Provide Maximum Comfort
• 1.5" Wide Velcro Strap to Fold up at Bottom to Adjust Holster Length
• Holster with Adjustable Velcro Custom Fit for Medium to Large Fully Equipped Pistols with Laser/Flashlight Accessories
• Extra Spare Mag Pouch
R450.00
R50.00
Pouch for Z-Rail with falshlight attached.
Belt pouch to be used in conjunction with holsters do not accomodate the rail and flashlight.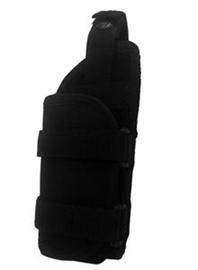 R390.00
Belt holster for pistol With Flashlight attached
Belt holser for large frame pistols with or without a flashlight attached. (Left hand available on request)
Detail Information:
• Innovative Design for Fully Equipped Pistols
• Thumb snap release Systems and big and small belt loops
• Reinforced design to secure wrap around fit pistol with light attached
R50.00
Flashlight pouch with quick loop and belt loop. Can even be used as a Mag pouch